Sponsored by Oha Honey
The Peter Molan Award was instigated to recognise the efforts of an individual member, or team of people from within the Apiculture Industry, who have made an outstanding contribution in the field of Apiculture Science to advance the betterment of our industry.
Nominations close 8pm Friday 26 May 2023.
Sponsored by Pharmapac Ltd
This annual award recognises the most innovative idea, invention or new piece of technology which has been designed to benefit beekeepers.
Sponsored by Natural Sugars New Zealand Ltd
The ApiNZ Unsung Hero award, also known as the Buzziest Bee Award recognises the efforts of an individual member within the Apiculture Industry, who has gone that extra mile, and given his or her time for the betterment of the industry without seeking recognition or reward.
Nominations must be in by 8pm Friday 26 May 2023.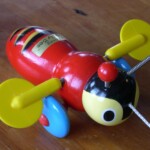 Sponsored by FMG Advice and Insurance
Apiculture New Zealand recognizes that certain individuals and organisations are accomplishing extraordinary achievements in the area of sustainability. The ApiNZ Sustainability Best Practice Award is an opportunity to acknowledge and reward those efforts in this crucial area.
Entries close 5pm, Friday 26 May 2023. Extended to Thursday 15 June.
Sponsored by NZ Beeswax Ltd
The Apiculture New Zealand Photography competition is held annually at the industry national conference. It is an integral part of the honey and photography show, showcasing the skill of the photographer in highlighting the life of bees, beekeeping and the wider industry in media/print form.
The photo competition is open to all current financial APINZ members.
The judging team is led by an appointed reputable photographer who is selected from the region where the conference is being held. The judges will provide feedback and direction relating to your photos.
Industry participants are encouraged to get involved; photography is a fantastic way to record the activities of the honeybee and those who participate in our industry.
The "People's Choice" Award is judged by the conference participants and it is always hotly contested,
Recipients of the Supreme Award and the People's Choice Award are recognised during the Award presentations at the Conference Dinner.
Have some fun, enjoy your photography and please submit a photo of your experiences in our industry.