CONGRATULATIONS TO THE 2022 APICULTURE NZ AWARD WINNERS!
Sponsored by Kiwi Labels Ltd
Supreme Winner: Jarved Allan, The Mānuka Collective
View full list of winners here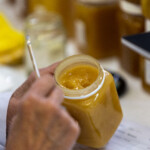 Sponsored by Oha Honey
The Peter Molan Award was instigated to recognise the efforts of an individual member, or team of people from within the Apiculture Industry, who have made an outstanding contribution in the field of Apiculture Science to advance the betterment of our industry.
Winner: Linda Newstrom-Lloyd and Trees for Bees
Sponsored by Pharmapac Ltd
This annual award recognises the most innovative idea, invention or new piece of technology which has been designed to benefit beekeepers.
Winner: Bees Neez (Hive nappy)
Sponsored by Natural Sugars NZ Ltd
The ApiNZ Unsung Hero award, also known as the Buzziest Bee Award recognises the efforts of an individual member within the Apiculture Industry, who has gone that extra mile, and given his or her time for the betterment of the industry without seeking recognition or reward.
Winner: Nick Wallingford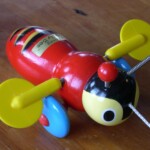 Sponsored by FMG Advice and Insurance
The importance of acting sustainably is increasing as the apiculture sector continues to experience strong growth. Apiculture New Zealand recognizes that certain individuals and organisations are accomplishing extraordinary achievements in this area. The ApiNZ Sustainability Best Practice Award is an opportunity to acknowledge and reward those efforts in this crucial area.
Winner: Heathstock Apiaries
Sponsored by NZ Beeswax Ltd
Supreme winner: Revati Vispute
Class A: Close Up Print
Gold medal: Revati Vispute
Silver medal: Jane Dawber
Bronze medal: Carolyn Russell
Class B: Scenic Print
Gold medal: Revati Vispute
Silver medal: Jody Mitchell
Bronze medal: Steve Wootton
Class C: Portrait Print
Gold medal: Jody Mitchell
Silver medal: Charmaine Maitland
Bronze medal: Andrea McGill
Class D: Essay Print
Gold medal: Jessica Curtis
Class E: "Oh Darn" Print
Gold medal: Jane Dawber
Silver medal: Revati Vispute
Bronze medal: Waihopai Primary School
Class F: Beekeeper Business Challenge
Gold medal: Jody Mitchell
Silver medal: Waihopai Primary School
Bronze medal: Bentley Roughan