CONGRATULATIONS TO THE 2023 APICULTURE NZ AWARD WINNERS!
Sponsored by Kiwi Labels Ltd
Supreme Winner: Jarved Allan, The Mānuka Collective (Timaru)
View full list of winners here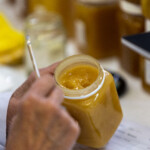 Sponsored by Oha Honey
The Peter Molan Award was instigated to recognise the efforts of an individual member, or team of people from within the Apiculture Industry, who have made an outstanding contribution in the field of Apiculture Science to advance the betterment of our industry.
Winner: Stephanie Sopow, Scion (New Zealand Forest Research Institute)
Rotorua-based forest entomologist Stephanie Sopow has been leading work on the biological control of giant willow aphid with a parasitoid as part of the Ministry for Primary Industries' Sustainable Farming Fund project 'Management of Giant Willow Aphid'. The arrival of the giant willow aphid to New Zealand has caused a broad range of impacts not only on host trees, but also on bees and beekeepers, as a result of bees and wasps harvesting the aphid honeydew.
Sponsored by Pharmapac Ltd
This annual award recognises the most innovative idea, invention or new piece of technology which has been designed to benefit beekeepers.
Winner: Stuart Fraser, Natural Sugars (Auckland)
Stuart's Kōpani pallet cover is made using plant-based materials (hemp fibre) that can be repurposed as smoker fuel at the end of its useful life, reducing the reliance on plastic for wrapping hives.
Sponsored by Natural Sugars NZ Ltd
The ApiNZ Unsung Hero award, also known as the Buzziest Bee Award recognises the efforts of an individual member within the Apiculture Industry, who has gone that extra mile, and given his or her time for the betterment of the industry without seeking recognition or reward.
Winners: Barry Foster, Steve Jackson, John Mackay (ApiNZ Tairāwhiti/Gisborne hub)
This trio was recognised for their outstanding work supporting beekeepers in their region following Cyclone Gabrielle.  They went above and beyond to help local beekeepers from coordinating practical help to organising social events.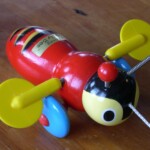 Sponsored by FMG Advice and Insurance
The importance of acting sustainably is increasing as the apiculture sector continues to experience strong growth. Apiculture New Zealand recognizes that certain individuals and organisations are accomplishing extraordinary achievements in this area. The ApiNZ Sustainability Best Practice Award is an opportunity to acknowledge and reward those efforts in this crucial area.
Winner: Glasson Apiaries (Blackball, West Coast)
Sustainability has been their ethos from how they manage their hive locations, keeping locations close to base, to careful management of bee health and creating enduring relationships with landowners and staff.
Sponsored by NZ Beeswax Ltd
Supreme winner: Cryn Russell (Hawke's Bay)
People's choice: Ilona Hart
Class A: Close Up Print
Gold medal: Cryn Russell
Silver medal: Ilona Hart
Bronze medal: Jen Chan
Class B: Scenic Print
Gold medal: Ilona Hart
Silver medal: Jen Chan
Bronze medal: Ken Brown
Class C: Portrait Print
Gold medal: Andrea McGill
Silver medal: Andrea McGill
Bronze medal: Ken Brown
Class D: Essay Print
Gold medal: Andrea McGill
Silver medal: no award
Bronze medal: Crystal Lange
Class E: "Oh Darn" Print
Gold medal: Eric Jadraque
Silver medal: Andrea McGill
Bronze medal: Crystal Lange
Bronze medal: Eric Jadraque
Class F: Beekeeper Business Challenge
Gold medal: Jayden Haslemore-Smith
Silver medal: Brian Salisbury
Bronze medal: no award
Class G: Mobile Phone Snap
Gold medal: Jen Chan
Silver medal: Eric Jadraque
Bronze medal: Eric Jadraque