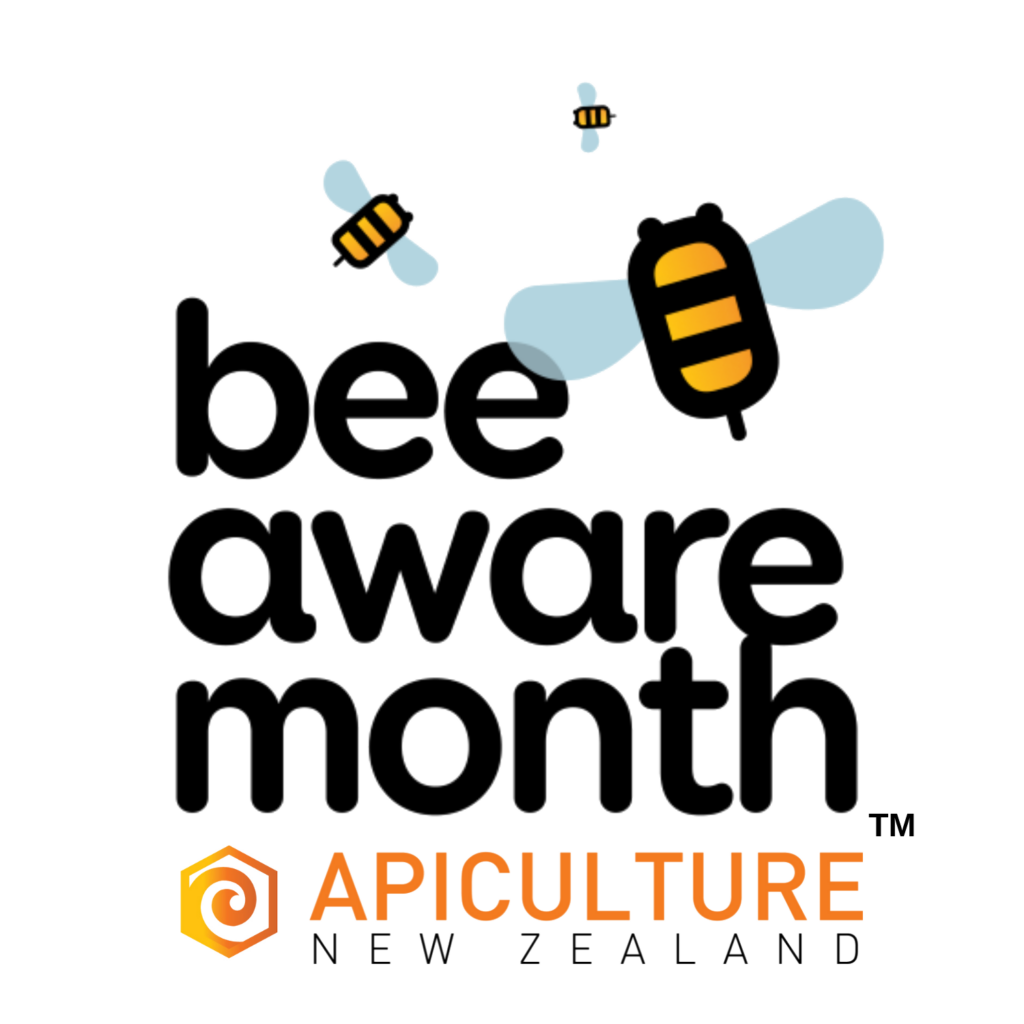 We are currently planning our 2022 Bee Aware Month campaign!
Bee Aware Month is an annual education campaign run by Apiculture New Zealand each September.  Its aim is to get all Kiwis taking action to support and protect bees.
Last year, the theme of Bee Aware Month was Feed the Bees and we shared information on planting bee-friendly trees and plants and highlighted how important this is to supporting a healthy and resilient bee population.
You can find out more about how to plant for bees from the NZ Trees for Bees Research Trust.
For more great resources from our 2021 campaign please see our links on the left.
Learn more about planting for bees in this webinar with Dr Angus McPherson from the NZ Trees for Bees Research Trust.
Congratulations to the winners of the 2021 Bee Aware Month Kids' Art Competition!  View all our winners here.
We are seeking sponsors for Bee Aware Month 2022.  Please get in touch if you are interested in supporting our work.