CONFERENCE SPONSORS 2022
For more information about becoming a sponsor please contact Jude Earles, Corporate Venues on 021 165 0355 or jude@corporatevenues.co.nz.
Please view the links for the Sponsor Prospectus and the most recent Conference venue floor plan.
Please note that the floor plan is subject to change.  Contact Jude to find out about which booths are sold/still available.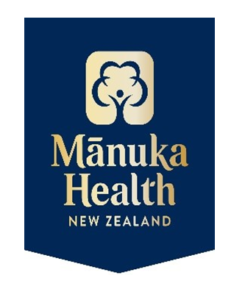 Mānuka Health New Zealand
Mānuka Health New Zealand is a New Zealand natural healthcare company founded in 2006 to produce proven health and wellness products that combine the very best of nature and science.  Mānuka Health is now a trusted global brand delivering premium natural health products to our discerning consumers in over 45 countries worldwide.
Our philosophy centres on discovering New Zealand's powerful natural bioactives and unlocking their profound health promoting properties to create the very best natural wellness products.
The collective expertise of our people is what sets us apart.  Mānuka Health is a growing family of 180 highly qualified and dedicated specialists across all aspects of our business including beekeeping, land management, supply chain, natural health, sales and marketing and business leadership.
Our core strength is built from our attitude as pioneers in Mānuka honey and bee products such as New Zealand Propolis.  Long standing partnerships with landowners, beekeepers, scientific researchers and Government ensure we can achieve the best possible product quality and continue to advance the Mānuka honey and bee product industry.
Our Innovation and Research team provide a wealth of in-house capability, collaborating with our global scientific partnerships to deepen our knowledge of the potential of these complex natural bioactive ingredients, and achieve the best possible product quality and efficacy for our consumers.
As one of New Zealand's largest branded Mānuka honey global exporters, Mānuka Health is a global business leader committed to a foundation built on authenticity and trust.  We proudly support Apiculture New Zealand as our leading industry body to drive a united voice and help guide us toward the long term potential of this unique and valuable industry.
If you would like to contact the Mānuka Health team please phone 09 950 1820, email enquiries@manukahealth.co.nz, or visit our stand at conference.
Honey Competition Sponsor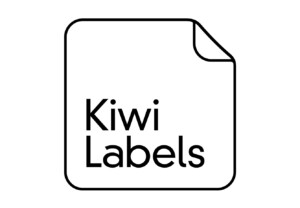 Kiwi Labels
Kiwi Labels have supplied quality label solutions to the New Zealand Honey Industry since 1976.
As a leading supplier our focus on label innovation and the environment has ensured new sustainable products and processes are continually developed, resulting in exciting new label opportunities for our honey clients and the industry.
At the core of Kiwi Labels is our driven and passionate team of label experts, dedicated to providing quality products and service to every customer.
Our Kiwi HIVE label range provides a reliable and effective label solution for any size honey producer, including label materials, adhesives, coatings, embellishments and security features specifically tailored for the honey industry.
Protecting your brand. Our Kiwi Secure feature offers a secure unique solution for brand protection and product identification. From encrypted QR codes, variable data, serialisation and anti-counterfeit coatings and embellishments
Extended content labels Kiwi ECL extend the landscape available to promote your product and brand, without changing the size of the labelling area. ECLs are the perfect way to convey maximum information needed for a variety of languages to reach a wider global audience or to promote a competition by concealing a unique code.
Kiwi Labels is 100% committed to the environment and a sustainable future, embracing a future for everyone by reducing our impact on the environment for the benefit of current and future generations. Our Enviroguard brands include Bio-degradable, compostable, PEFC, and FSC certified products.
As both sponsors and regular attendees of the Annual Apiculture New Zealand Conference, we stay up-to-date and in-the-know.  We understand the very specific requirements of local and international honey labelling and work to the most exacting standards.
So whether yours is a boutique business or a large enterprise, Kiwi Labels can deliver a quality label solution to enhance your brand.
www.kiwilabels.co.nz
New Zealand Beeswax Ltd – much more than just a beeswax company.
We take pride in developing and sourcing quality products which perform and add value to your commercial beekeeping operation. Science and proven benefits are important to us in anything that we offer to our customers.
Now centrally located in both islands, with our head office in Orari and our new branch in Hamilton. Some of our flagship products are, Beeswax Comb Foundation – NZ's leading manufacturer, Alliance Beekeepers Woodware – quality Woodware made from NZ Radiata Pine, Total Frames – absolutely no preparation necessary and welcomed by the bees!, Apivar & Bayvarol Miticide Strips – NZ's #1 treatment rotation, MegaBee Powder & Patties – NZ's #1 bee protein feed and HiveAlive – science based feed supplement used by some of the most progressive and successful beekeeping operations in NZ.
Contact us to experience our exceptional customer service and communication
100% Pure New Zealand Honey is a company focused on delivering customers the simple pleasures in life and helping to create a world of good.
Local, privately-owned and independent, 100% Pure New Zealand Honey has been supplying genuine UMF® Manuka, Clover and NZ floral honeys to a wide range of countries since 1996.  We are committed to sourcing and delivering the highest quality products and building enduring relationships with our customers around the globe. Our focus is supporting them to deliver world-class products to market.
Supplier relationships are equally critical and we work with a group of passionate, independent beekeepers who are the best in the industry. Being a focused honey packer and exporter, as opposed to a beekeeping operation, we are completely supportive of our supply community.
We want to work with beekeepers to provide good returns and consistent growth for the future.
100% Pure New Zealand Honey has also been a passionate contributor to industry development over the past 25 years with direct involvement in governance, unification and event sponsorship. We see this as critical for creating industry good.
If you are interested in working with an established, independent and industry-focused company, please give us a call on (03) 688 7150 or visit our website.

Analytica Laboratories, we go the extra mile.
In an ever-changing industry you need a partner that understands honey and is committed to your success.
Analytica has been the leader in developing honey testing in New Zealand, investing heavily in research and development, to continue to lead the future. With the latest technology and methods, Analytica provide results you can reply on.
Analytica has a wide range of accredited honey tests for manuka and other floral types. Providing fast and cost-effective testing options for the high-volume tests needed by beekeepers, manufacturers, and marketers.
Market leaders
Vast analytical experience
Excellent support during and after testing
Fast and cost-effective testing options
Manuka 3in1 / MPI Chemical Markers / MPI Manuka DNA / Tutin / Glyphosate / AFB / + More
Find out more about our point of difference and how we can work with you.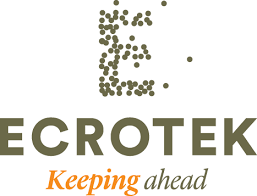 Born and bred in New Zealand from a merger of Ecroyd Beekeeping Supplies and Beetek Plastics, Ecrotek is now Australasia's leading provider of beekeeping supplies.  We take great pride in working alongside beekeepers of all sizes to help them learn, grow and develop sustainable beekeeping operations.   With a keen focus on innovation (and an office full of beekeepers!) we are constantly looking at ways in which we can help beekeepers run efficient and profitable operations.  It's what we call, Keeping Ahead.
With a super easy-to-use website, two showrooms and warehouses located in Auckland and Christchurch; a wide range of product and beekeeping advice are always close by.  A majority of our plastic and woodware products are proudly manufactured or assembled to exacting standards right here in New Zealand and these are supported by a huge range of additional products sourced from leading brands and manufacturers around the world.

Pharmapac is once again proud to be a significant sponsor of the Apiculture NZ Conference.
At Pharmapac, we don't view our products simply as packaging solutions. We know that in order to present the best product on the world market, your product must have packaging that will handle the stress of production, deal with the rigours of freight and present your brand, label & product in the best possible light.
We look at your products from start to finish – whether that may be on the production floor, grocery channel, on a ship heading for foreign shores or in a local honey shop – and take a genuine interest in helping to grow your sales.  This approach along with an absolute commitment to the highest possible level of both product quality & service has seen Pharmapac establish a strong presence in the New Zealand Honey Industry.
Pharmapac is 100% New Zealand owned by a family that is dedicated to supporting NZ industry. Come and visit us at our stand, website or call us on 09 444 9631.