BEE AWARE MONTH SEPTEMBER 2022
Bee Aware Month is an annual education campaign run by Apiculture New Zealand each September.  Its aim is to get all Kiwis taking action to support and protect bees. 
This year we encouraged New Zealanders to learn about bees and what we can do to help care for them.
See our resources page for free downloadable flyers, posters and educational resources.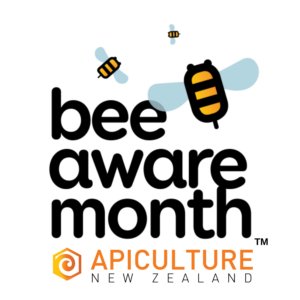 Planting wildflowers is a great way to help support bees.  You can buy bee-friendly seeds through our sponsor Wild Forage here.
All profits from these sales go to supporting Bee Aware Month.