BEE AWARE MONTH 2017
September is Bee Aware Month – a month fully dedicated to celebrating bees! Not that we don't do this all year round but we have an excuse to do so even more during Bee Aware Month.
Apiculture New Zealand continues to run the highly successful and ever-growing Bee Aware Month (BAM).
Shining a spotlight on bees – Pollination Illumination
Imagine a world without strawberries, kiwifruit, apples, nuts, coffee, chocolate or even denim jeans.
These are all foods and products pollinated by honey bees. Bees around the world and especially in New Zealand cannot survive without our help, and in turn we wouldn't survive without them. So not only do bees produce a wonderful, natural food source, they also play a significant role in supporting our food chain.
This year we want to shine a spotlight on the role bees play as pollinators of our food and other products we consume.
Keep an eye on this page, the BAM Facebook page and Twitter  for events, activities, competitions, giveaways and information about pollination and helping bees.
How you can help
One of the easiest ways the public can help bees is by planting bee-friendly gardens in both urban and rural spaces. Bees need food so they can help pollinate our food.
Bees will forage on these flowers for nectar and pollen which provide carbohydrates and protein for growth and energy. Well-nourished bees are more capable of fending off disease and parasites.
We hope you join us as we expand on the pollination story and spread awareness about all that honey bees do for us.
Throughout September, use #beeawarenz17 on your social media to share with us what you are doing at home, at your school and in your community to help bees.
Bee Aware Month Calendar of Events 2017
Thank you to our sponsors
We would like to acknowledge our sponsors Farmlands Co-operative, De Winkel Yoghurt and Mitre 10 for their support.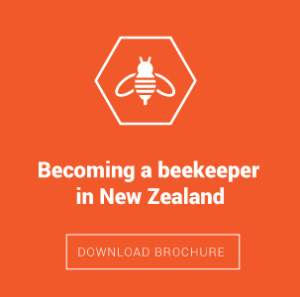 RECENT NEWS
We can't bee-lieve it's over! From composing songs about bees to holding new beekeeper workshops to sharing our hashtag to over 27,000 social media users, New Zealanders helped share a message this September in their [...]
Throughout September (and throughout the school year!), young New Zealanders have been getting a hands-on education about bees! Check out what these schools learned during this year's Bee Aware Month. Limehills School For the past [...]
Photo by Bruce Barnard This month for #beeawarenz17, we're profiling some of our members at ApiNZ. In line with the theme Pollination Illumination, we'll be highlighting beekeepers who specialise in pollination services. To see more [...]
LOGO DOWNLOADS – Bee Aware Month Logo
BEE AWARE MONTH 2017 EVENT SUBMISSION FORM
Thank you for hosting a Bee Aware Month event and showing love to our Kiwi bees!
Please complete the submission form:
FOLLOW US
Keep an eye on this page the BAM Facebook page and Twitter for events, activities, competitions, giveaways and information about pollination and helping bees.