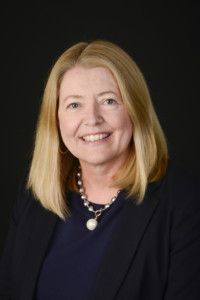 Karin Kos
Chief Executive
Karin Kos was appointed as Chief Executive in late-November 2016.
Karin has a strong background in business communications going back 20 years, covering a variety of roles including senior communications and marketing positions for corporate, government and primary sector organisations.
She brings significant primary sector experience to this role, having worked at Seafood New Zealand as its communications manager, and at the New Zealand Wool Board, earlier in her career.
In both these roles Karin played a strong advocacy role, promoting these sectors on behalf of their members.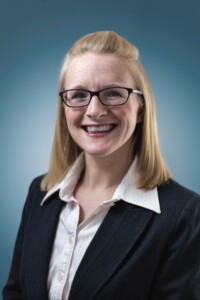 Louise Balkam
Office Administrator
Louise Balkham joined ApiNZ as our Office Administrator in September 2021.  Louise has a background in property facilities management and administration, working in both NZ and the UK in various roles. Louise has a passion for all things homemade, in particular arts and crafts.  Louise will be dealing with all membership enquiries.
Bruce Wills
Independent Chair
Bruce Wills is Apiculture New Zealand's Independent Chair. Bruce was first involved with ApiNZ as chairman for the Joint Executive Councils of the National Beekeepers Association and Federated Farmers Bee Industry Group during the unification of the apiculture industry.  He was appointed chair of the ApiNZ Board in November 2016.
Bruce has a long and varied background in the primary sector. He sits on two National Science Challenge Boards, is the chair of Primary ITO, the QEII National Trust, and MPI's Deer Primary Growth Partnership.  He is a director at Ravensdown and the Remarkables Station National Trust.
He is an experienced company director, a past representative of New Zealand and international farming and trade forums. He is a past Federated Farmers president and currently farms in the Hawke's Bay.
Dennis Crowley

Commercial
Dennis has been a commercial beekeeper for over twenty years, managing 500 hives for kiwifruit and avocado pollination and wholesale honey production.
Dennis served four years on the NBA executive board and was strongly involved in the changeover to ApiNZ. He is the President of the Bay of Plenty ApiNZ hub. He has also spent a lot of his time in discussions with Zespri International and NZ Avocado advocating on behalf of pollinating beekeepers.
Dennis has a hands-on view of what is important for grass roots beekeeping, as well as an open view to the ever-changing growth of the beekeeping industry in NZ.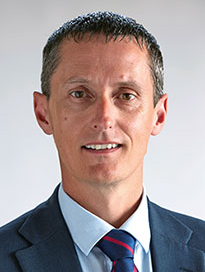 Raymond Key
Commercial
Raymond was appointed to the ApiNZ Board in 2019.
Raymond has a small commercial beekeeping business that operates in the Marlborough Sounds and Central Otago. He has built his commercial beekeeping business over the past five years, taking an integrated approach from hive management to brand development for retail and export distribution. He is also involved in a wide range of community not for profit organisations including Be Local New Zealand Limited, Wakatipu Community Foundation and Queenstown Lakes Community Housing Trust.
Raymond brings strong commercial and governance skills to Board given his background in the global commodities market, with 20 years' experience in building and leading successful global businesses. Raymond has developed in-depth knowledge of the global commodity market across a wide range of sectors including trading, risk management, financing, physical offtakes and logistics. He has a record of building partnerships and alliances, internally and externally, that have successful business outcomes.
Kate Kember
Commercial
Kate was appointed to the ApiNZ Board in 2018.
Kate is the General Manager Marketing for Manuka Health New Zealand. Kate's role requires a strong understanding of the breadth of the apiculture industry; from beekeeping practices to processing and manufacturing, the global export, business-to-business and business-to-consumer facets. Kate's regular contact with beekeepers and the wider industry has ensured she has a solid appreciation of the issues they face and how they can be supported through the national body, ApiNZ.
Ricki Leahy
Commercial
Ricki has over 35 years of experience as a commercial beekeeper in the Tasman and Buller Districts.
His Murchison based business, Trees and Bees Ltd, operates well over 2000 hives plus an entire queen rearing unit that includes all the necessary associated cell building and mating hives required to produce their own queens.  The beekeeping is kept both interesting and challenging by actively improving the stock through breeder queen selection, by migrating the honey production hives between coastal and alpine regions along with all the climate challenges of the Buller Region. The prime focus of the business is on bulk honey production and extraction using modern processing equipment and quality driven systems.
He was President of the National Beekeepers Association (NBA) for the three years leading up to the rebranding of the NBA, with a new updated constitution, to Apiculture New Zealand (ApiNZ).
During this time, Ricki developed from his experiences a good industry insight and a strong understanding of the absolute needs of both beekeeper and industry. Sustainability must always be a consideration for all our beekeeping decisions and like it or not traceability is our key to the sustainability of the health of our beehives and the value of our bee products.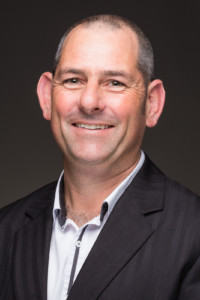 Paul Martin
Non-Comercial
Paul is a keen hobbyist beekeeper and President of the Whangarei Bee Club. He brings extensive primary sector experience to the ApiNZ board. Paul is a qualified veterinarian and holds several other governance positions including Chairman of Northland Pure Honey Ltd and Independent Director of a large dairy farming operation.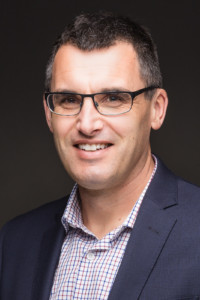 Tony Wright
Market
Tony joined the ApiNZ Board in 2017 and currently chairs the ApiNZ Standards Focus Group. He is also on the Executive Team for the UMF Honey Association and a director of Te Pitau Ltd.
Currently the Head of Industry and Government Affairs, Tony has been an employee of Comvita for the past 11 years and in that time has had experience across all aspects of the global business. Tony is fortunate to be in a position where he can devote a considerable amount of time to industry and government relations.
Prior to Comvita, Tony has held technical roles in dairy, brewing and pharmaceuticals.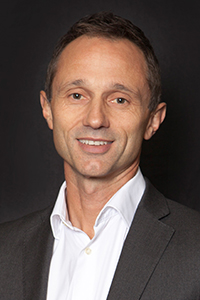 Sean Goodwin
Market
Sean Goodwin has been the Chief Executive of 100% Pure New Zealand Honey for seven years working with international customers, global and local regulators and beekeepers throughout New Zealand.  This role has given him keen insights into market factors and issues affecting local suppliers.
He was previously on the interim governance board prior to the establishment of Apiculture New Zealand, and then served as a board member and deputy chair from 2016 to 2020.  Sean is also the current chair of GS1, a global, non-for-profit organisation focused on supply chain efficiency and traceability, and an advisory board member of Viberi NZ Ltd.
Prior to joining the apiculture industry, Sean held senior commercial roles within the food industry, working as the Managing Director of Bluebird Foods, and Sales Director of Cadbury.