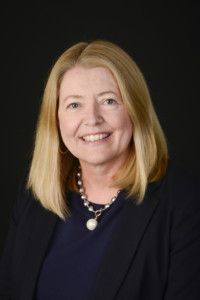 Karin Kos
Chief Executive
Karin Kos was appointed as Chief Executive in late-November 2016.
Karin has a strong background in business communications going back 20 years, covering a variety of roles including senior communications and marketing positions for corporate, government and primary sector organisations.
She brings significant primary sector experience to this role, having worked at Seafood New Zealand as its communications manager, and at the New Zealand Wool Board, earlier in her career.
In both these roles Karin played a strong advocacy role, promoting these sectors on behalf of their members.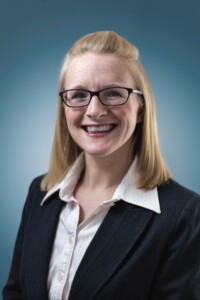 Louise Balkam
Office Administrator
Louise Balkham joined ApiNZ as our Office Administrator in September 2021.  Louise has a background in property facilities management and administration, working in both NZ and the UK in various roles. Louise has a passion for all things homemade, in particular arts and crafts.  Louise will be dealing with all membership enquiries.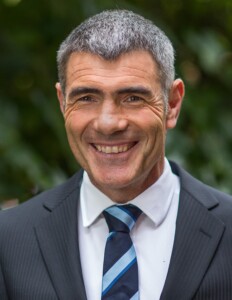 Nathan Guy
Independent Chair
Nathan Guy took over as Apiculture New Zealand's Independent Chair in July 2022. Nathan has a rich background in the primary sector, being a former Minister for Primary Industries and a dairy farmer.  He brings a strong understanding of the challenges and opportunities faced by the apiculture sector and knowledge of the key areas including biosecurity and honey regulations as well as experience of international markets and consumers.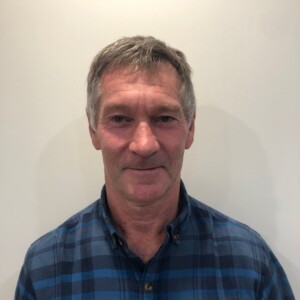 Murray Elwood
Commercial
Murray was elected to the ApiNZ Board in 2022. Murray Elwood has been a commercial beekeeper for the past 32 years. Murray and Nicky (his wife) run a beekeeping partnership with 2,500 hives. Murray has experience in many aspects of running a honey business, from hive management and bee health, to extracting, packing, processing, and exporting the partnership's honey products. Murray is passionate about beekeeping and believes in our industry and the wonderful products that are produced in New Zealand.
Stu Ferguson
Commercial
Stu was elected to the ApiNZ Board in 2022. Stu Ferguson is a Director of Hunter Reilly Limited and a commercial beekeeper. His honey business currently includes 1,000 hives, contract extraction, blending, dehydration and packing for export. He has almost 20 years of experience in the beekeeping industry. Stu also created the Hive Doctor brand that designed, manufactured, exported, and retailed beekeeping equipment to assist hive health and assist the efficiency of beekeeping operations.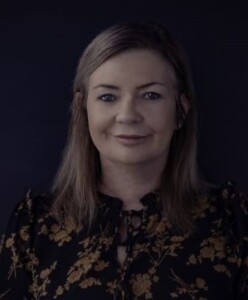 Lisa Nicholson
Commercial
Lisa was elected to the ApiNZ Board in 2022. Lisa Nicholson is currently the General Manager Human Resources and a senior executive of Prolife Foods and Cambridge Bee Products. She works across beekeeping, extraction, honey production, marketing, and procurement in NZ and supports the Prolife International teams. Lisa also has been involved with the Apiculture New Zealand Education and Skills Focus Group for the last five years. She brings strong leadership skills in business and people mentoring, HR, operations, and government legislation. Lisa is passionate about the NZ honey industry, ensuring it continues to be owned globally (particularly mānuka) by New Zealanders.
Dennis Crowley

Commercial
Dennis has been a commercial beekeeper for over twenty years, managing 500 hives for kiwifruit and avocado pollination and wholesale honey production.
Dennis served four years on the NBA executive board and was strongly involved in the changeover to ApiNZ. He is the President of the Bay of Plenty ApiNZ hub. He has also spent a lot of his time in discussions with Zespri International and NZ Avocado advocating on behalf of pollinating beekeepers.
Dennis has a hands-on view of what is important for grass roots beekeeping, as well as an open view to the ever-changing growth of the beekeeping industry in NZ.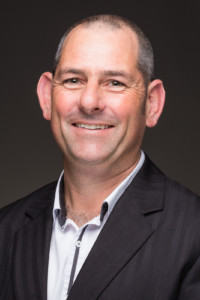 Paul Martin
Non-Comercial
Paul is a keen hobbyist beekeeper and President of the Whangarei Bee Club. He brings extensive primary sector experience to the ApiNZ board. Paul is a qualified veterinarian and holds several other governance positions including Chairman of Northland Pure Honey Ltd and Independent Director of a large dairy farming operation.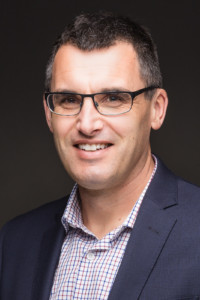 Tony Wright
Market
Tony joined the ApiNZ Board in 2017 and currently chairs the ApiNZ Standards Focus Group. He is also on the Executive Team for the UMF Honey Association and a director of Te Pitau Ltd.
Currently the Head of Industry and Government Affairs, Tony has been an employee of Comvita for the past 11 years and in that time has had experience across all aspects of the global business. Tony is fortunate to be in a position where he can devote a considerable amount of time to industry and government relations.
Prior to Comvita, Tony has held technical roles in dairy, brewing and pharmaceuticals.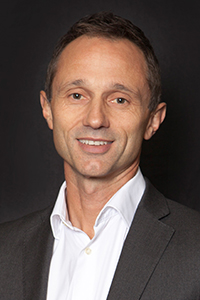 Sean Goodwin
Market
Sean Goodwin has been the Chief Executive of 100% Pure New Zealand Honey for seven years working with international customers, global and local regulators and beekeepers throughout New Zealand.  This role has given him keen insights into market factors and issues affecting local suppliers.
He was previously on the interim governance board prior to the establishment of Apiculture New Zealand, and then served as a board member and deputy chair from 2016 to 2020.  Sean is also the current chair of GS1, a global, non-for-profit organisation focused on supply chain efficiency and traceability, and an advisory board member of Viberi NZ Ltd.
Prior to joining the apiculture industry, Sean held senior commercial roles within the food industry, working as the Managing Director of Bluebird Foods, and Sales Director of Cadbury.