Karin Kos
Chief Executive
Karin Kos was appointed as Chief Executive in late-November 2016.
Karin has a strong background in business communications going back 20 years, covering a variety of roles including senior communications and marketing positions for corporate, government and primary sector organisations.
She brings significant primary sector experience to this role, having worked at Seafood New Zealand as its communications manager, and at the New Zealand Wool Board, earlier in her career.
In both these roles Karin played a strong advocacy role, promoting these sectors on behalf of their members.
Andrew Pallesen

Senior Policy Analyst
Andrew has a strong background in regulatory affairs, having held regulatory roles across a number of sectors, including energy, banking and telecommunications.
He also brings good primary sector experience, from having worked in areas including: regional economic development, forestry and honey.
Andrew enjoys working in the commercial/regulatory interface, helping to positively influence regulatory change in a way that helps to grow and promote sustainable business.
Pauline Downie
Business Services
Pauline has been with the NBA/ApiNZ since 2009 managing memberships, subscriptions, processing of accounts and preparation for financial reporting.
Prior to this Pauline has had a diverse range of business involvement from establishing a café, developing a lavender farm with associated product ranges and tourist retail sites, an art gallery and a television production company.
Bruce Wills
Independent Chair
Bruce Wills is Apiculture New Zealand's Independent Chair. Bruce was first involved with ApiNZ as chairman for the Joint Executive Councils of the National Beekeepers Association and Federated Farmers Bee Industry Group during the unification of the apiculture industry.
He was appointed chair of the ApiNZ Board in November 2016 and will hold the position for a three-year term.
Bruce has a long and varied background in the primary sector. He sits on two National Science Challenge Boards, is a director of Horticulture NZ, QEII National Trust and Ravensdown. He chairs the NZ Poplar & Willow Research Trust and MPI's Deer Primary Growth Partnership.
He is an experienced company director, a past representative of New Zealand and international farming and trade forums. He is a past Federated Farmers president and currently farms in the Hawke's Bay.
Dennis Crowley

Commercial
Dennis has been a commercial beekeeper for over twenty years, managing 500 hives for kiwifruit and avocado pollination and wholesale honey production.
Dennis served four years on the NBA executive board and was strongly involved in the changeover to ApiNZ. He is the President of the Bay of Plenty ApiNZ hub. He has also spent a lot of his time in discussions with Zespri International and NZ Avocado advocating on behalf of pollinating beekeepers.
Dennis has a hands-on view of what is important for grass roots beekeeping, as well as an open view to the ever-changing growth of the beekeeping industry in NZ.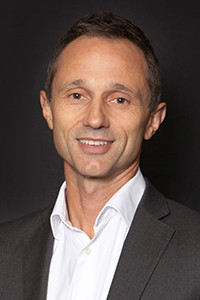 Sean Goodwin
Market
Sean Goodwin is Deputy Chair of Apiculture New Zealand and a representative of the Market sector. He is CEO of 100% Pure New Zealand Honey Ltd., a honey packer and export business of 21 years, based in Timaru.
Prior to entering the apiculture industry in 2014, Sean held a variety of senior commercial roles in the food industry including Managing Director of Bluebird Foods and General Manager, Sales for Cadbury.
Sean brings to the board strong commercial skills and an ability to engage with a variety of people across the industry through his daily involvement with beekeepers, overseas customers and regulators.
John Hartnell
Market
John was appointed as an ApiNZ Board member in June 2016 and will hold that position for a three year term.
John has vast experience in the apiculture industry spanning commercial beekeeping, marketing and export development. He is past Chair of Federated Farmers Bee Industry Group. He is a current member of the Standards, Regulation & Compliance Focus Group, Joint Chair of the GIA Biosecurity Focus Group and Chair of the AFB Pest Management Plan. His other primary sector responsibilities include representation of the Grower community within Tegel Foods Ltd.
Kate Kember
Commercial
Kate was appointed to the ApiNZ Board in 2018.
Kate is the General Manager Marketing, Research & Development for Manuka Health New Zealand. She has a strong understanding of the breadth of the apiculture industry; from beekeeping practices to processing and manufacturing, the global export, business-to-business and business-to-consumer facets.  As part of this role, Kate's regular contact with beekeepers and the wider industry has ensured she has a solid appreciation of the issues they face and how they can be supported through the national body, ApiNZ.
Ricky Leahy
Commercial
Ricki has over 35 years of experience as a commercial beekeeper in the Tasman and Buller Districts. He was the President of the National Beekeepers Association for the three years leading up to the unification of industry and the formation of ApiNZ. During that time, he developed from his experiences a good industry insight and a strong understanding of the absolute needs of both beekeeper and industry.
Peter Luxton
Market
Peter is the Independent Chair of the UMF Honey Association (UMFHA) and the Manuka Honey Appellation Society. He was first involved with ApiNZ as a member of the Interim Apiculture Industry Governance Board (IAIGB), before his election to the inaugural board of ApiNZ.
A former NZ Trade Commissioner based in Vienna and The Hague, Peter has accumulated extensive experience in multiple primary industry based sectors; in marketing, sales, strategy and business development based roles; including more than 20 years working off-shore – mostly with Zespri.
Alongside his involvement in apiculture Peter is an independent director and Chair of both A S Wilcox and The AgriChain Centre, and a government appointee on the NZ Horticulture Export Authority (HEA).
Russell Marsh
Commercial
Russell is a commercial beekeeper based in Central Otago. He received his degree in accounting at the University of Otago. After qualifying as a chartered accountant in Dunedin he practiced in Hong Kong and London. He returned home as a Financial Controller for Nestle NZ and Mainland Dairy Products.
He was appointed to the inaugural ApiNZ board in June 2016 and was recently reappointed for a further three-year term.
Russell has a long and varied background in the commercial food sector. He also holds governance roles at Otago Boys' High School and St Hilda's Collegiate School and he is also a member of the Teviot Valley Governance Group (an Internal Affairs initiative).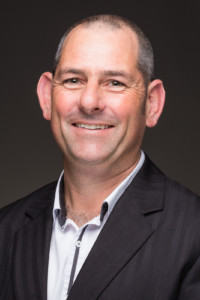 Paul Martin
Non-Comercial
Paul is a keen hobbyist beekeeper and President of the Whangarei Bee Club. He brings extensive primary sector experience to the ApiNZ board. Paul is a qualified veterinarian and holds several other governance positions including Chairman of Northland Pure Honey Ltd and Independent Director of a large dairy farming operation.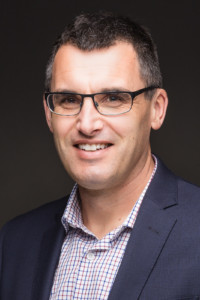 Tony Wright
Market
Tony joined the ApiNZ Board in 2017 and currently chairs the ApiNZ Standards Focus Group. He is also on the Executive Team for the UMF Honey Association and on the Board of Manuka Research Partnership Limited.
Currently in the role of General Manager Technical, Tony has been an employee of Comvita for the past 11 years and in that time has had experience across all aspects of the global business. Tony is fortunate to be in a position where he can devote a considerable amount of time to industry and government relations.
Prior to Comvita Tony has held technical roles in dairy, brewing and pharmaceuticals.